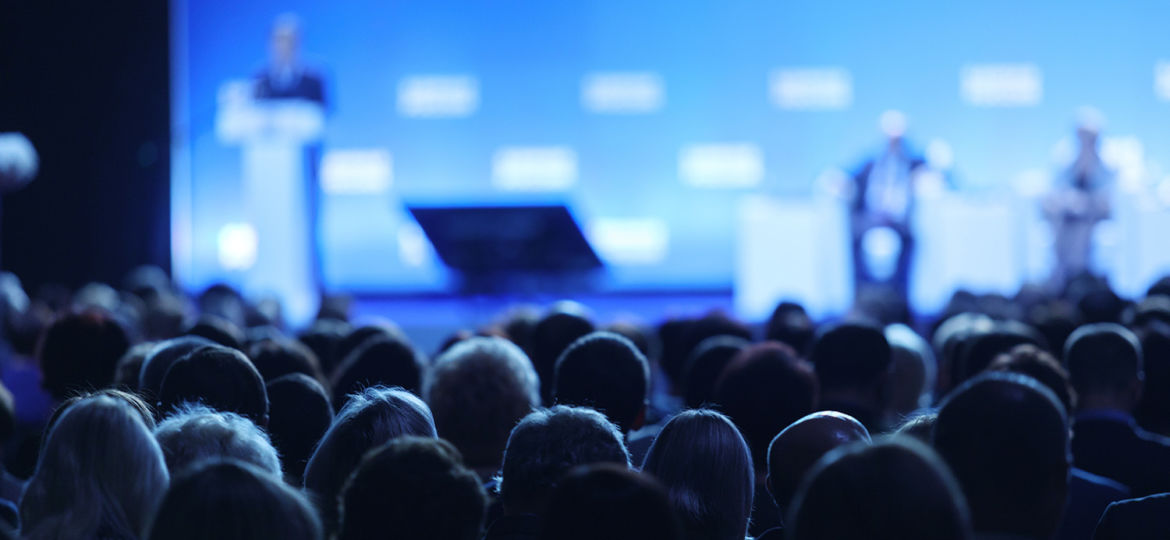 "Oh, we're doing this again?"
Most people cringe at the thought of having to attend a corporate event. Not only are they important to attend, but they are also typically very cookie cutter and boring (sorry to be so blunt). This creates a sticky situation for employees because they feel it's just another expectation that their job requires, rather than a fun and exciting event they look forward to. You can change this mindset by shaking up the way corporate events are done.
Corporate events can be tricky because it's a balancing act of staying professional within the confines of company code, while also being fun and talked about (for the right reasons the next business day). One way to spice up an event is to have a theme. For example, instead of having a business professional or business casual dress code, include that it's a pajama party on the invite (bunny slippers and face masks included). This will create a more light-hearted mood and less of the "work" feeling that most corporate events have.
Another fun idea is to incorporate bespoke mini food boards. The typical cheese and cracker snacks need to go because they are not enticing to anyone… Instead, these food boards can have lavish snacks like a variety of pickles, meats, and fancy cheeses (I'm getting hungry just thinking about it). If you choose a Hawaiian theme, take this opportunity to serve Hawaiian food.
Décor is an extremely important aspect of any event. It can greet you at the door, letting you know what to expect when walking in, getting you excited that you chose to attend. Unfortunately, Corporate events are usually very bland with only a hint of décor. A fun way to boost the ambiance is to have a ceiling covered in balloons. This doesn't take any heavy lifting, furniture rearranging or a lot of spending (Human Resources will undoubtedly love the lack of injury potential this party set-up has). Balloons shouldn't seem strange, really; they've used anywhere from birthdays and house showings to restaurant openings and heavily publicized political events. All for grownups, all used often and for all those reasons. The colors of the balloons could be the company colors or a palette of your choice, but it will look like a sea of color no matter what you choose. Some locations offer balloons in varying shapes that may lend to your theme if your budget allows.
Lastly, a surefire way to have a killer corporate event is to have escape rooms. Escape rooms are a creative way to initiate team building exercises while the employees are entertained and having fun. Planning the lighting, themed décor and escape plan will eliminate the hassle of having to relocate the guests while also saving money by having it all in one venue. It's important to put effort into corporate events because the more mundane and unremarkable they are, the less the staff gets out of it. Creating a fun and enjoyable experience will result in a stronger, more resilient corporate bond and it will reinforce to your team how valuable and appreciated they are to the company. The employees will feel this appreciation and it will translate into their work moving forward, which will be felt by your customers. Not a lot in life has that kind of return potential.