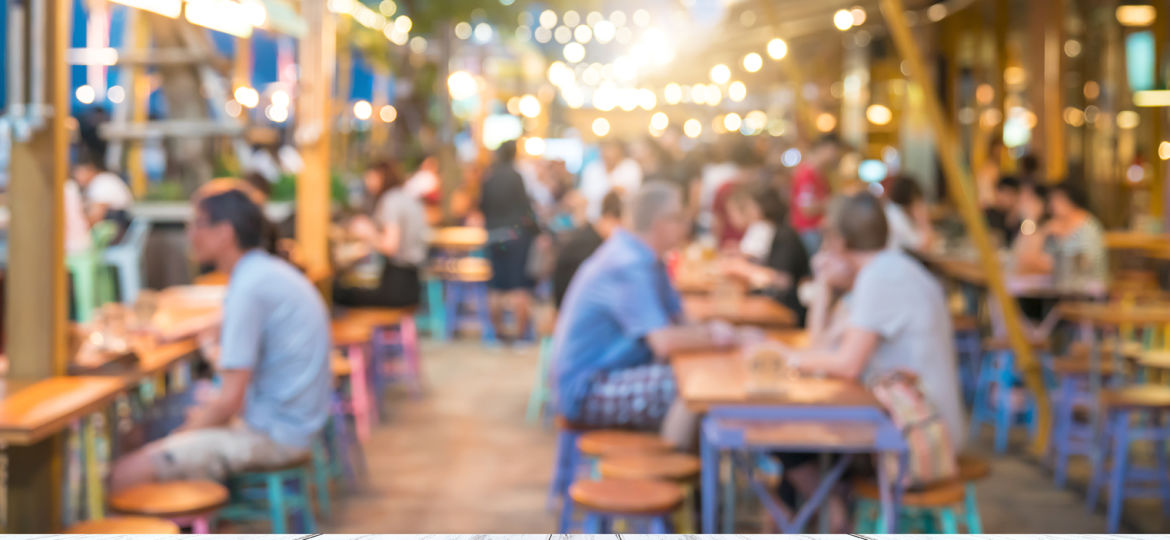 With restaurants starting to open again across the country, outdoor spaces are stating to become the preferred seating area for many establishments. If you're a restaurant in need of revamping your outdoor space, checkout these restaurants below for some fantastic inspirational ideas: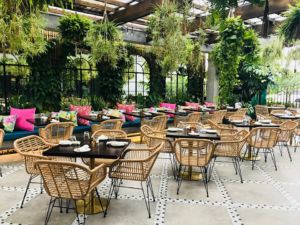 Miami, FL – Vista Miami celebrates the fusion of Italian cuisine with Miami flavors and culture right in the heart of Miami. The restaurant will offer patrons a wide-ranging, all-day menu in which the cuisine offered is built around a strong focus on fresh ingredients.
https://vistamiamirestaurant.com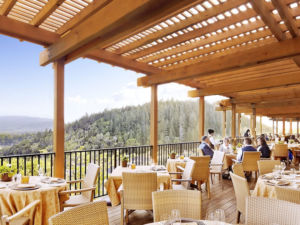 Rutherford, CA – Auberge du Soleil restaurant showcases the freshest seasonal ingredients from local purveyors, to provide dynamic and delicious offerings. With 13 consecutive Michelin Star awards, and a view overlooking the heart of Napa Valley.
https://aubergeresorts.com/aubergedusoleil/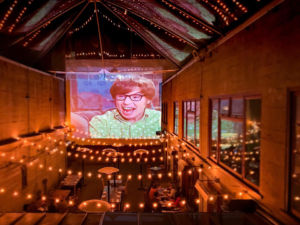 San Francisco, CA – Foreign Cinema is a nationally acclaimed restaurant combining independent films with California-Mediterranean cooking. Patrons can enjoy a frequently changing menu that reflects the finest organic, seasonal produce, meat, and fish available. They are most known for their covered outdoor patio that showcases foreign and independent films screened against the white wall.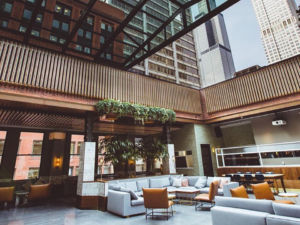 Chicago, IL – Boleo celebrates South America's lifestyle and high energy with a modern take of traditional Peruvian and Argentinean flavors. Located in downtown Chicago on the 15th floor of the Kimpton Gray Hotel, they have a massive retractable glass roof that keeps the vibe warm no matter the season.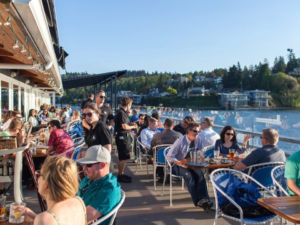 Seattle, WA – Rays casual waterfront restaurant and bar shows off the gorgeous Pacific Northwest with sweeping views of the Olympic Mountains. They offer a delicious array of local and fresh seafood in a relaxed waterfront setting overlooking the Seattle waterfront.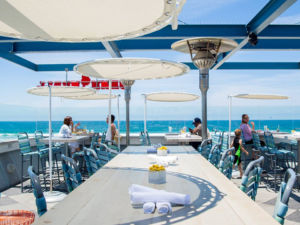 San Diego, CA– Cannonball offers a delicious array of Japanese and California inspired cuisine. Ideally located right above the boardwalk, this oceanfront restaurant is also serving up the best view in San Diego with its unobstructed view of the Pacific Ocean.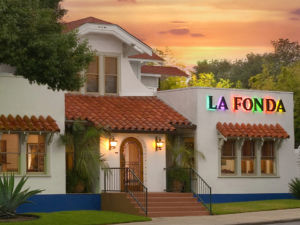 San Antonio, TX – La Fonda on Main offers casual dining and warm hospitality in a relaxed setting, serving contemporary Mexican cuisine. There is an extensive selection of Tex-Mex inspired dishes, which are the focus of their brunch, lunch, and dinner menus.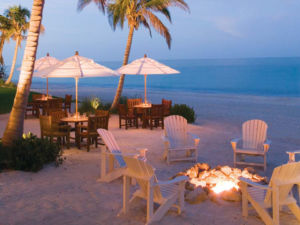 Naples, FL – Baleen offers patrons a varied breakfast, lunch, and dinner menu with a Naples twist on traditional favorites. The restaurant overlooks the Gulf of Mexico with a few of their tables directly on the sand.
https://www.laplayaresort.com/naples-baleen-restaurant/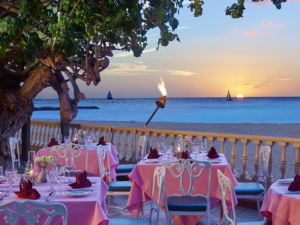 Honolulu, HI – Hau Tree Lanai offers the best oceanfront view of the beach & sunset in open-air outdoor terrace-style seating under Hau Trees. They feature a superb mix of steaks & seafood for breakfast, lunch, and dinner.